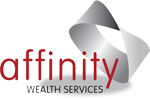 Affinity Wealth Services is a boutique independently owned financial planning, stockbroking and asset management business which specialises in servicing the needs of senior professionals, corporate leaders and business proprietors. The firm has its own Australian Financial Services License (No. 402370) and is not owned by or aligned with any financial institution. Affinity Wealth Services has been assisting clients to achieve their financial goals since 1999.
Affinity Wealth Services prides itself on providing personalised advice that always puts the needs of clients first and foremost. For this reason the firm charges on a fee‐for‐service basis and does not accept commissions from product providers for investments arranged on clients' behalf. Under these arrangements, transparency is guaranteed, the firm's interests are aligned with those of their clients and any potential conflict of interest is eliminated.
Our Philosophy
We work with clients to achieve the goal of financial security, clarity and peace of mind so they can continue to focus on the things most important to them in their lives. Whether it's a rewarding life, a relaxing retirement or security for their family, we are here to ensure these goals are met. Helping our clients achieve the best possible outcomes is highly satisfying work for us. It's what drives us every day.
We also know that these goals and our own sense of work satisfaction can only be achieved by adhering to our values of loyalty, honesty, respect, knowledge, integrity and professionalism.
Investment Methodology
Our research team has developed a proprietary investment model designed to maximise portfolio growth and income while minimising downside market risk, we call it our 'go to cash mandate'. This model uses momentum analysis to determine risk levels across global markets. Examining money flows allows our portfolio management team to determine whether it is appropriate to increase or decrease our exposure to any given asset class. In the event of severe market stress we will advise clients when to protect capital positions by moving to cash and fixed interest investments.